Geneial and Baylor College of Medicine Report Success in Initial Collaborative Project
HOUSTON, Jan. 12, 2022 — Geneial is excited to announce the completion of phase I of our partnership with the Baylor College of Medicine Human Genome Sequencing Center (BCM-HGSC), through which we have established a proof-of-concept for a privacy-preserving data exchange model.
Access to patient data for clinical research projects is one of the major bottlenecks in genetic research. Data is often stored in small repositories that make it difficult to find research cohorts large enough to conduct studies with statistically significant results. This can be largely attributed to privacy barriers associated with creating large bodies of patient data.
Using a simulated data set from the BCM-HGSC Xia-Gibbs Syndrome registry, we successfully applied advanced encryption technology to enable exact-match querying while protecting sensitive patient information. Xia-Gibbs Syndrome is a rare, neurodevelopmental disorder on the AHDC1 gene, affecting brain and nervous system function, and is one of over 7,0001 known rare genetic disorders. This work is a promising step towards the creation of aggregated data repositories which would allow for greater data accessibility without overstepping privacy constraints.
"Methods for secure and protected searching of sensitive data are sorely needed to make the most rapid discoveries in biology and medicine. This project has demonstrated a proof-of-principle of a new approach to this end," shared Dr. Richard Gibbs, Wofford Cain Chair and Professor, and Founding Director of the Human Genome Sequencing Center at Baylor College of Medicine.
Continuing to work closely with Dr. Richard Gibbs, director of the HGSC, and Mullai Murugan, director of information systems at the HGSC, we aim to generalize and expand this privacy-preserving model to include other data registries. We are optimistic about the possibilities of simplifying the research experience for patients and researchers alike, and excited to continue the collaboration.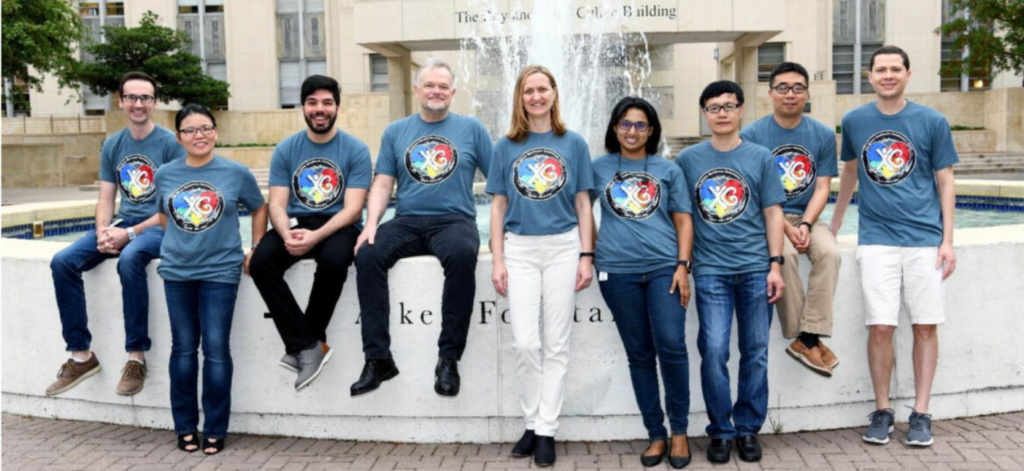 About Geneial

Founded in 2020, Geneial's mission is to help relieve human suffering through the advancement of genetic research. Through state-of-the-art encryption technology, we are focused on building a decentralized worldwide network of genomic biobanks that allows for efficient genetic data exchange while preserving patient privacy.
About BCM-HGSC

Established in 1996, the Baylor College of Medicine Human Genome Sequencing Center is at the global forefront of genetic research. From 1996-2003, the BCM-HGSC played a vital role in the completion of the worldwide Human Genome Project by successfully sequencing about 10 percent of the human genome.
Media Contact
References